Ryan's Notes:
I wanted to do something for the Valentine's day holiday (it had been requested for years) but I didn't want anything too syrupy. My rule is always that I won't post something that I wouldn't put proudly on my own desktop, and this fits the bill (for me) for a Valentine's day wallpaper. I need to make a version with one gold (love), one lead (hate) arrow because that's how Cupid was traditionally armed.
Order Cards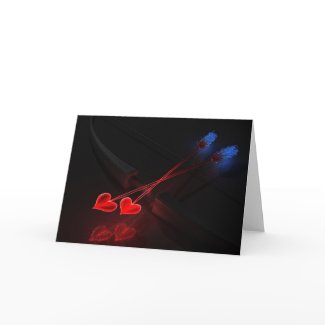 Take Two Greeting Cards
by
digitalblasphemy
Browse more
Cupid Cards
All new and renewing Members will receive
a "Thank You" card hand-signed by myself and my family.